R&D Smith
Seamless Gutters
Catching rain for 31 years
We're a husband and wife team that complete each job by hand to ensure only the highest quality gutter installation.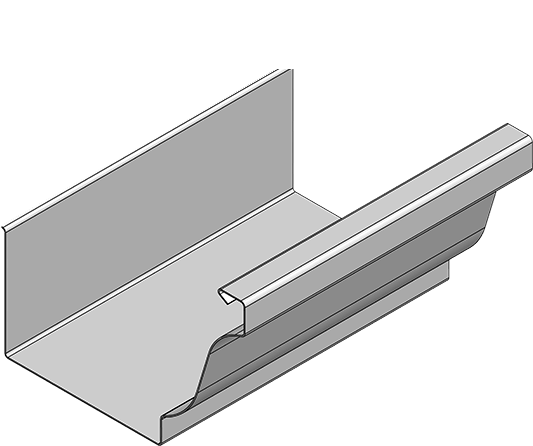 Our seamless gutters extend the entire length of your house to ensure no leaks or drips.
Call us today for a 10 minute over-the-phone quote 518-234-3498
Contact Us
Welcome to R&D Smith Seamless Gutters. We're proud to serve the Warnerville, Cobleskill and surrounding communities for over 31 years. Call us today for an over-the-phone quote and see why our gutters are the highest quality at the best price.

DURABLE
We use .032 gauge aluminum – the strongest, heaviest, most durable aluminum on the market today.

DISCRETE
We ensure roof hangers are screwed under your roof shingles, not on top, for discrete protection from water damage.

LONG LASTING
Each gutter hanger has 260 pounds of holding power, you can be sure your seamless gutters will last for many years.

FULLY INSURED
Quality and safety is our highest priority. We use ladders to install your gutters to be sure no damage is done to your roof during installation.
RUST PROOF
We only use stainless steel screws for your entire installation to ward off rust.  We even match the screws to the color of your downspots.

PERSONAL GUARANTEE
We are a husband and wife team that complete each job ourselves to ensure only the highest quality installation.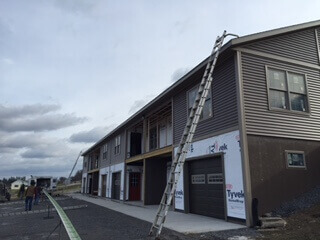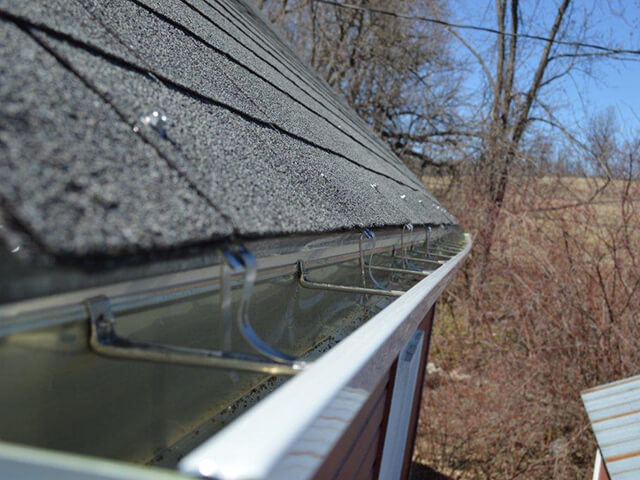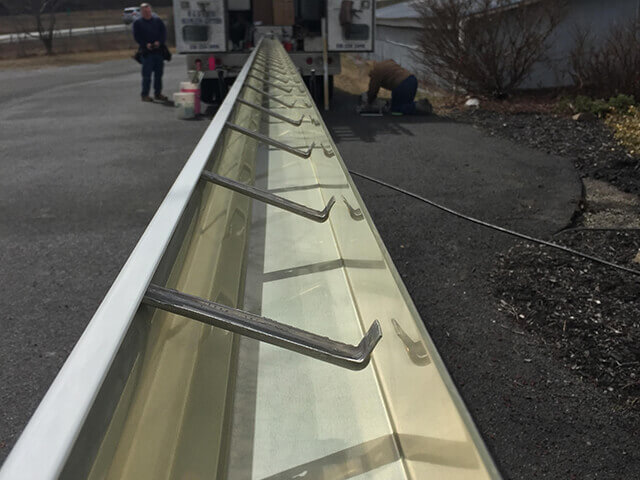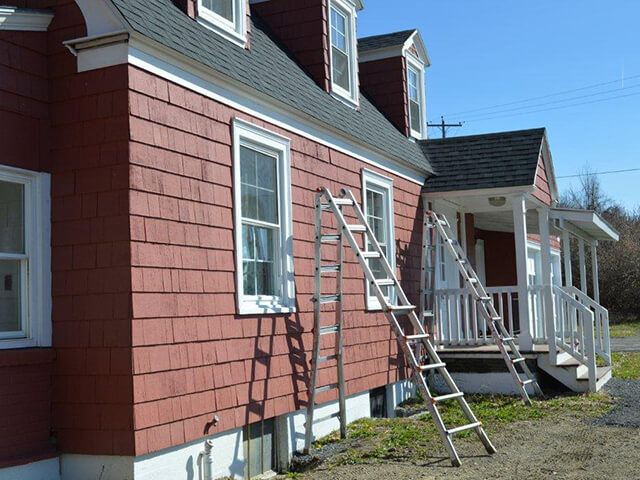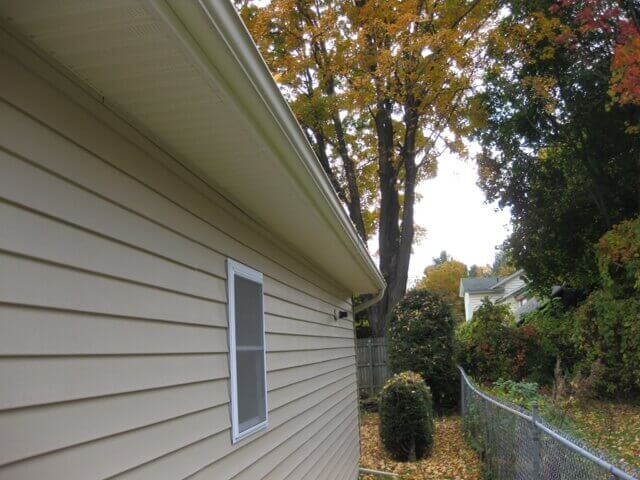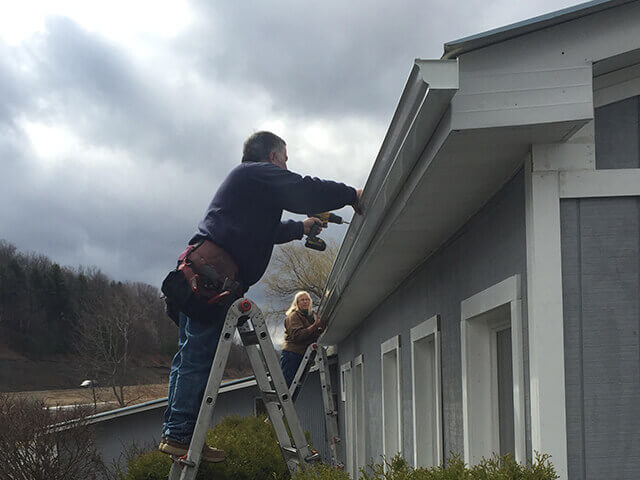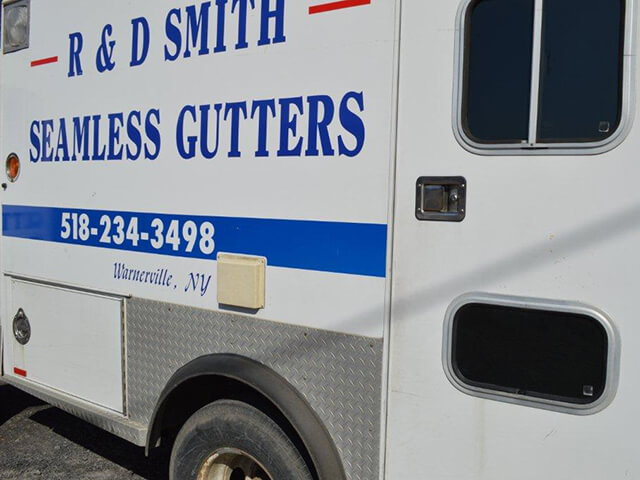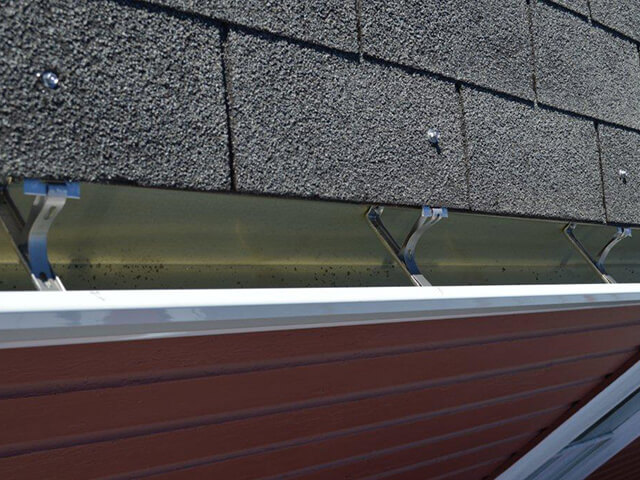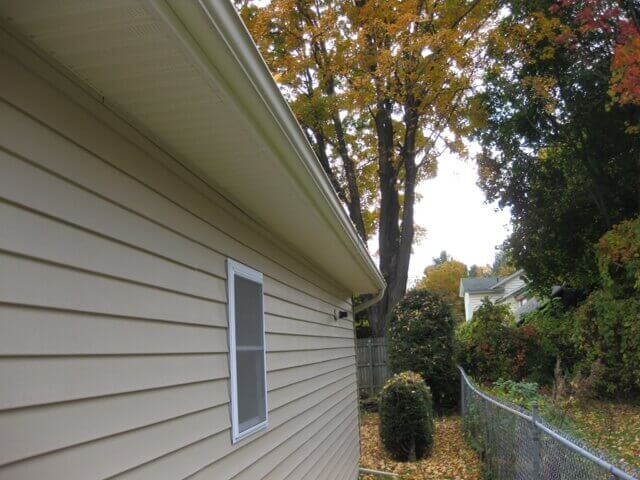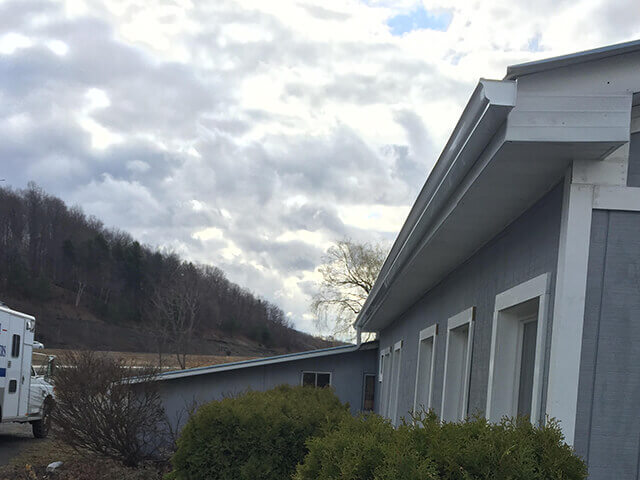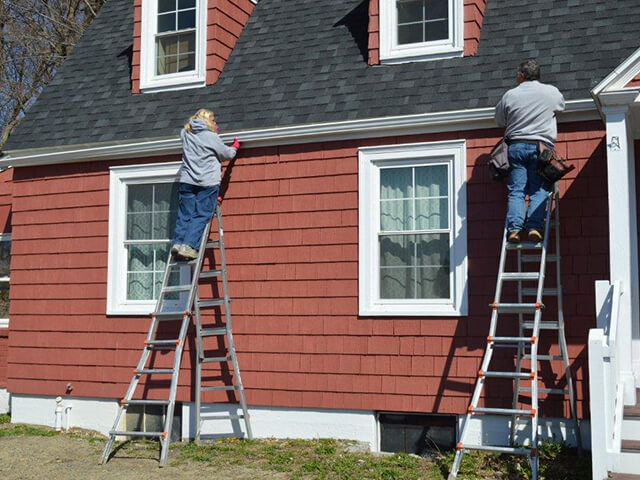 I chose R&D Smith Seamless Gutters on the recommendation of my neighbor.   They were doing some work on his house and I got an estimate for having gutters installed on my house.   I saw the quality of the installation and the finished job they did and knew they were the right choice.  The price was right and the speed at which they finished the job was outstanding.  The quality and workmanship is second-to-none.   I need some more gutters on the other side of my house and they are the only ones on my list for the job.
Rob Baum
We are pleased that we chose R&D Smith to install seamless gutters and gutter guards on our garage and house. From their initial estimates through the finished installed gutters, their work is always done professionally and reliably. They maintained a safe and clean workplace and removed all debris when they finished. Over the years, we have worked with other contractors who installed gutters and downspouts for us. Their work falls short of the standards of workmanship done by the Smiths. We are grateful that R&D Smith does excellent work and pleased that they will continue to be our seamless gutter contractor.
Our Service Areas
Counties we serve are: Schoharie, Otsego, Delaware, Montgomery, Greene, Fulton, Herkimer, Chenango.>
If you don't see your area on the map, give us a call and we'll discuss
Warnerville, NY
Schoharie, NY
Delaware, NY
Montgomery, NY
Greene, NY
Herkimer, NY
Chenango, NY
Contact Us
Call or email us today for a 10 minute over-the-phone quote. If you reach our voicemail, leave us your house measurements and we'll get back to you within 48-hours with your custom quote.  Email dorothy@smithgutters.com or use our contact form below.
---