R&D Smith
Seamless Gutters
Catching rain for 35 years
We're a husband and wife team that completes each job by hand to ensure only the highest quality gutter installation.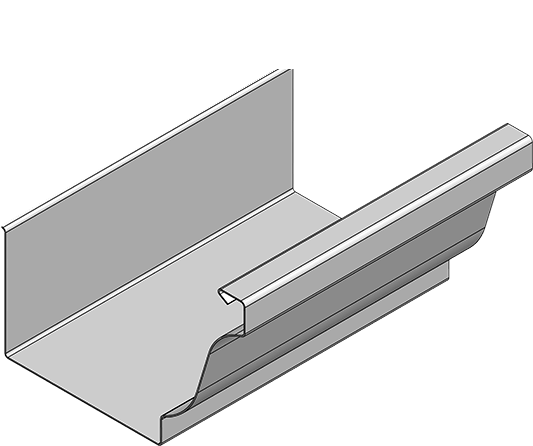 Our seamless gutters extend the entire length of your house to ensure no leaks or drips.
Call us today for a 10 minute over-the-phone quote 518-234-3498
Welcome to R&D Smith Seamless Gutters. We're proud to serve the Schoharie, Otsego, Delaware, Montgomery, Greene, Fulton, Herkimer, Chenango and surrounding communities for over 31 years. Call us today for an over-the-phone quote and see why our gutters are the highest quality at the best price.

DURABLE
We use .032 gauge aluminum – the strongest, heaviest, most durable aluminum on the market today.

DISCRETE
We ensure roof hangers are screwed under your roof shingles, not on top, for discrete protection from water damage.

LONG LASTING
Each gutter hanger has 260 pounds of holding power, you can be sure your seamless gutters will last for many years.

FULLY INSURED
Quality and safety is our highest priority. We use ladders to install your gutters to be sure no damage is done to your roof during installation.

RUST PROOF
We only use stainless steel screws for your entire installation to eliminate rust.  We even match the screws to the color of your downspots.

PERSONAL GUARANTEE
We are a husband and wife team that completes each job ourselves to ensure only the highest quality installation.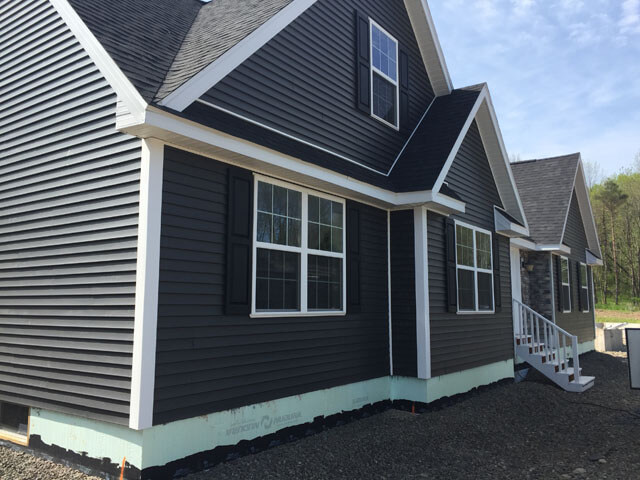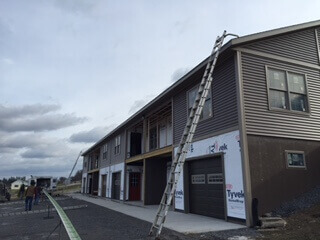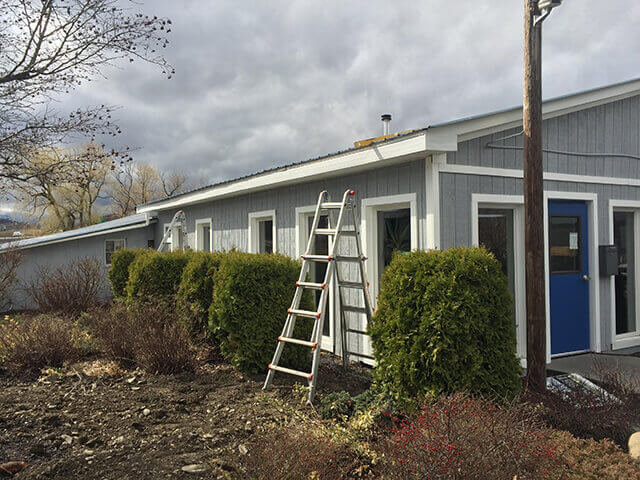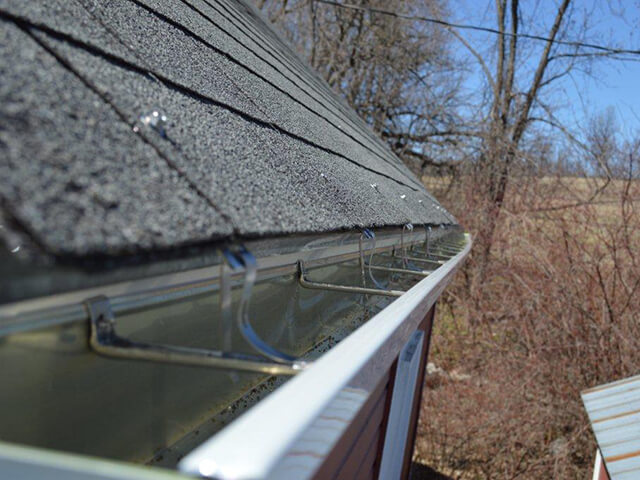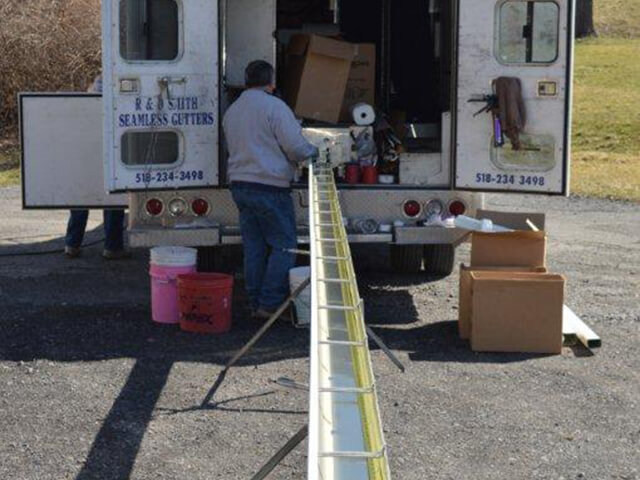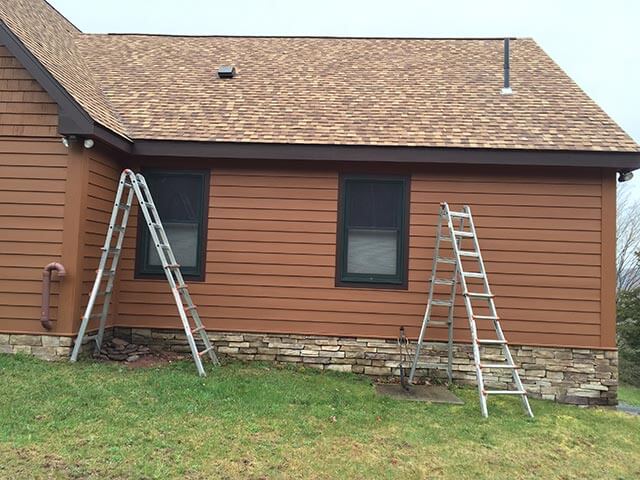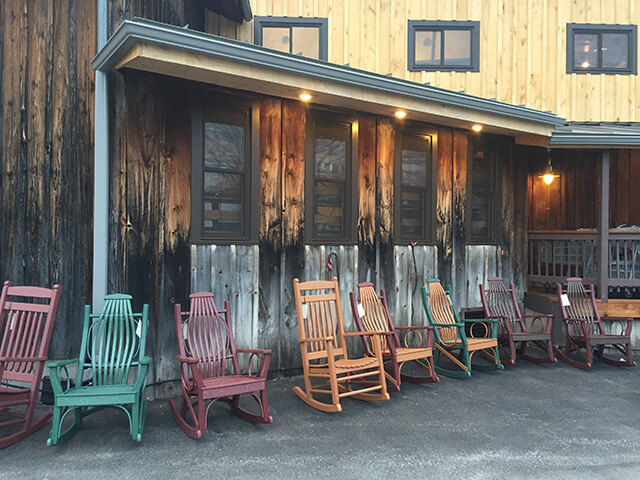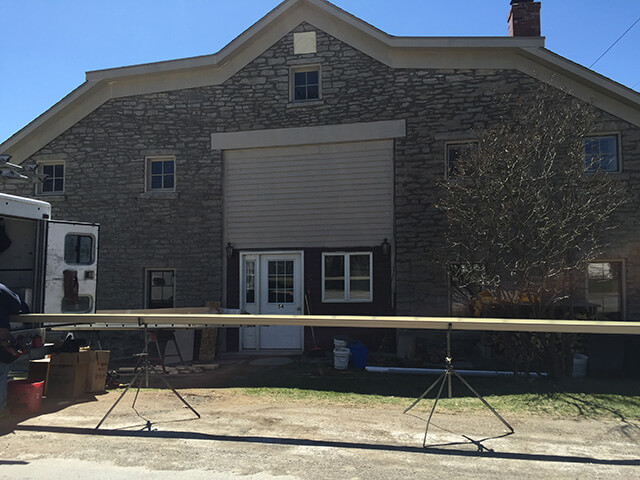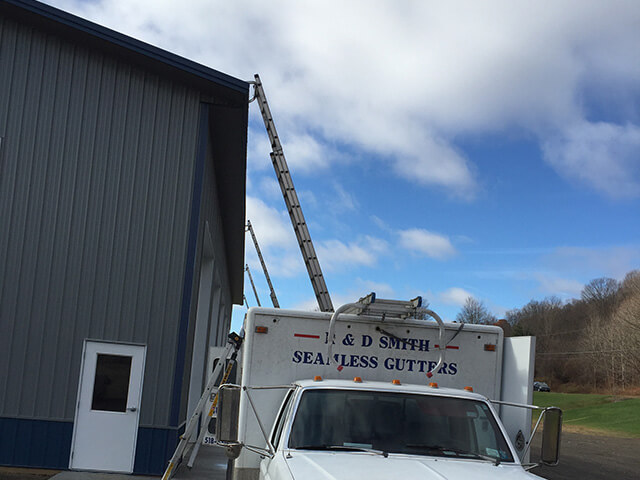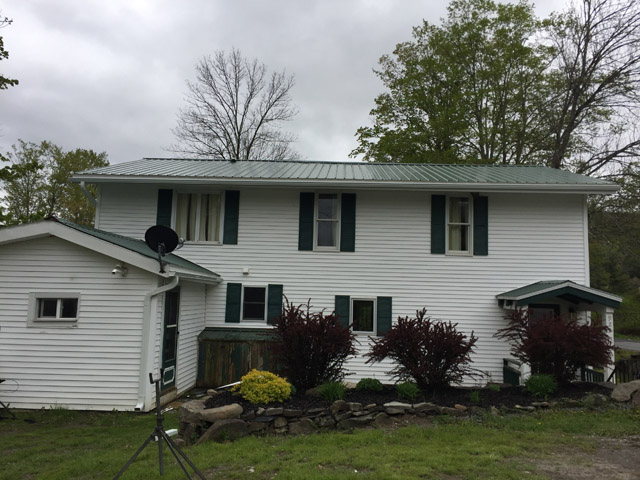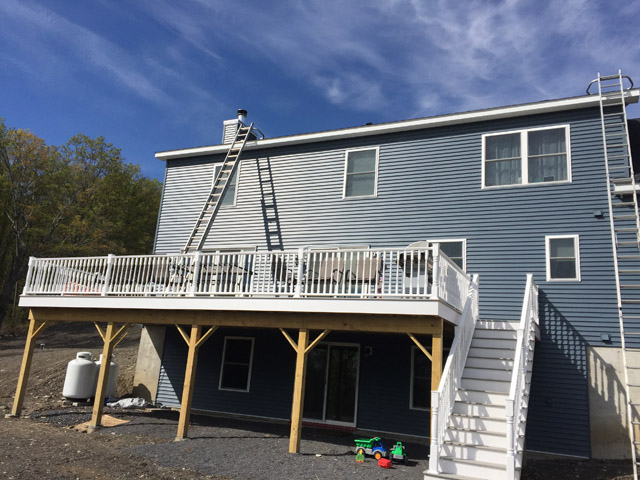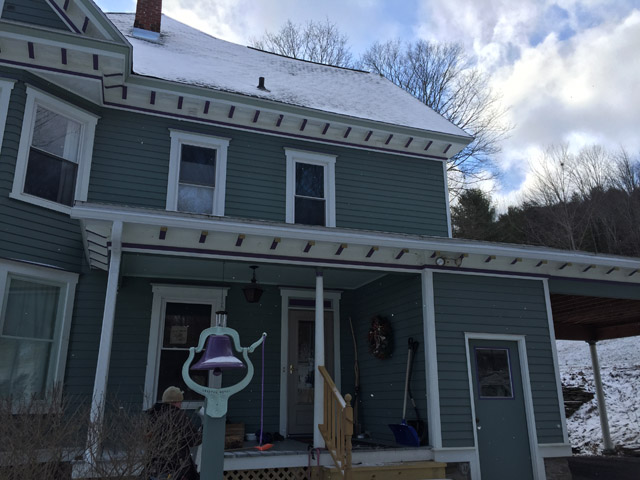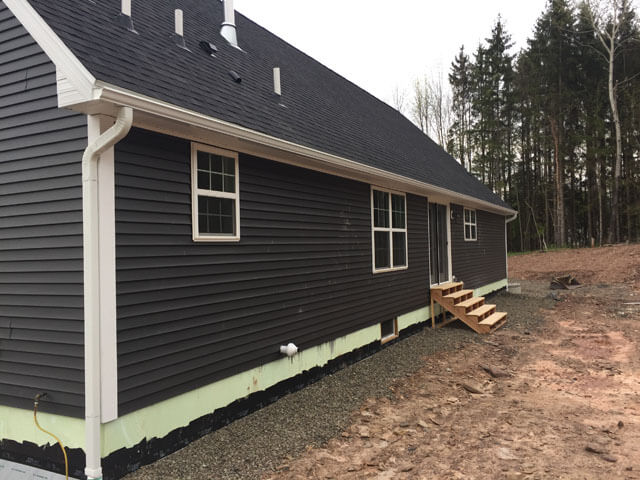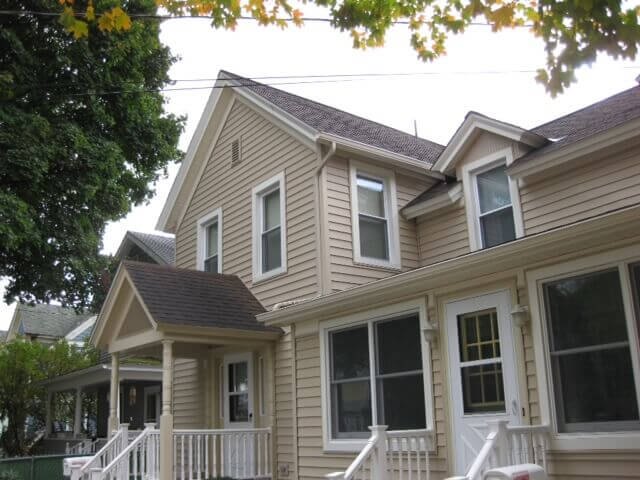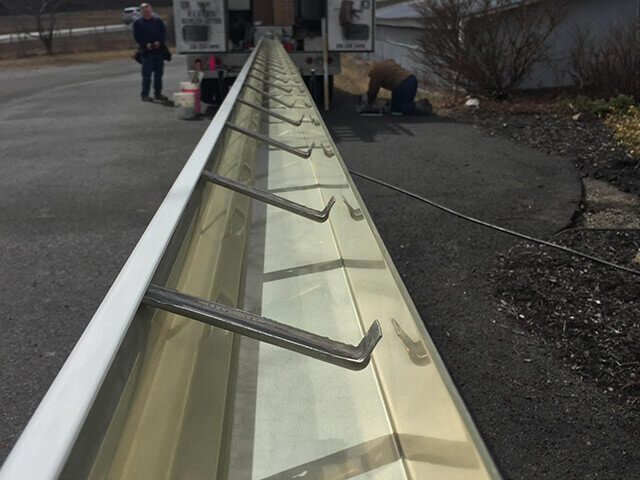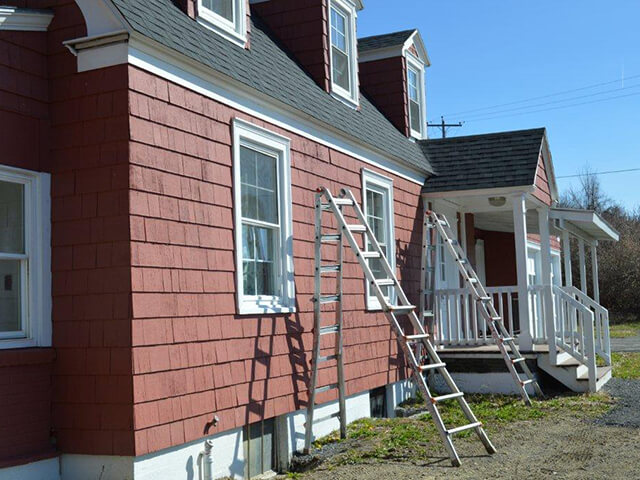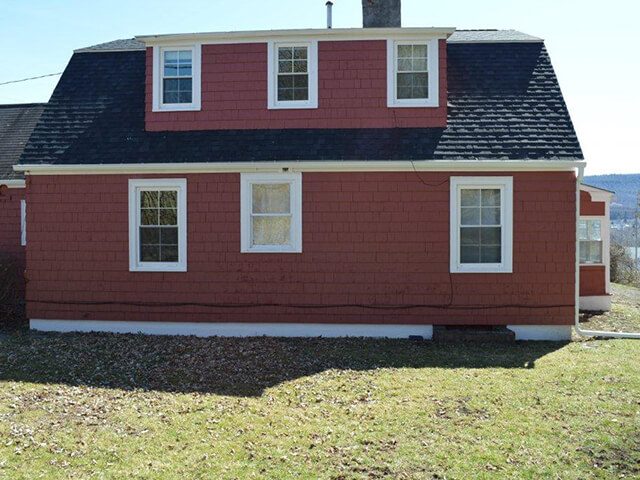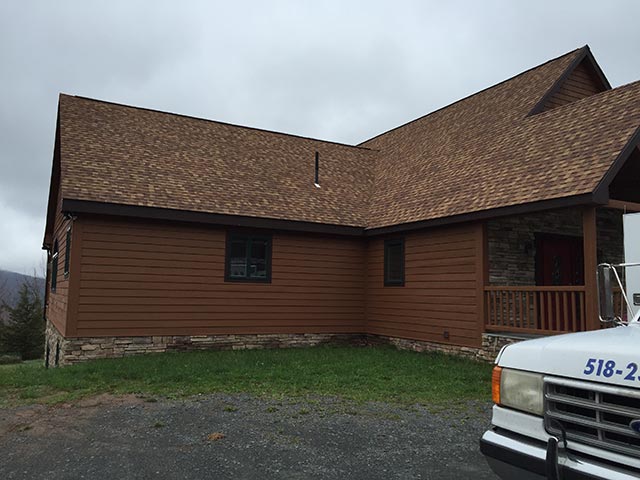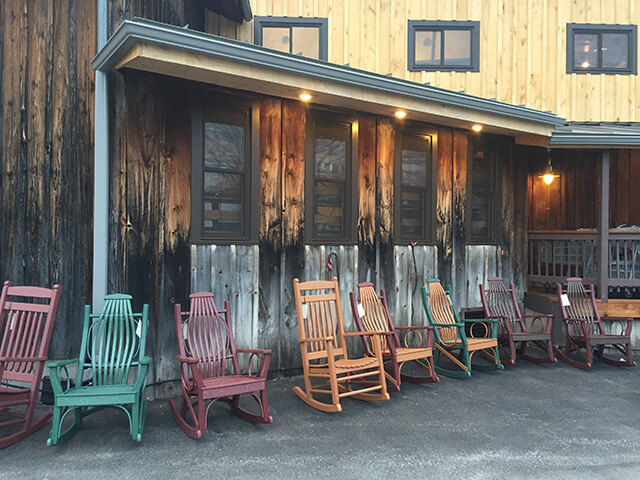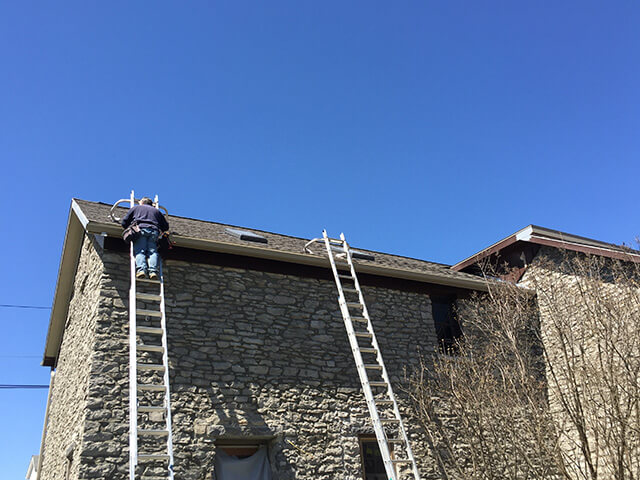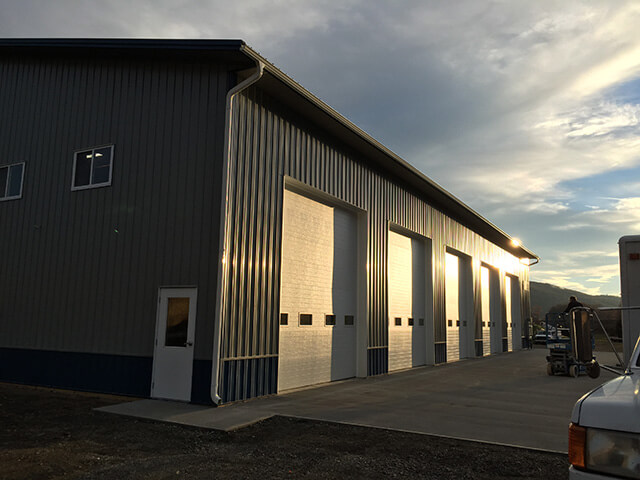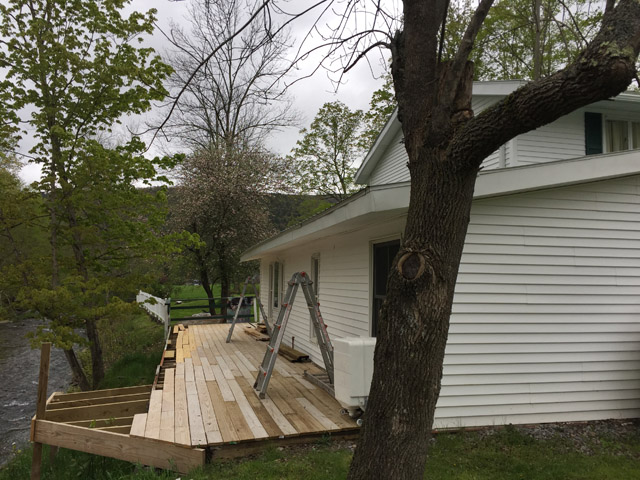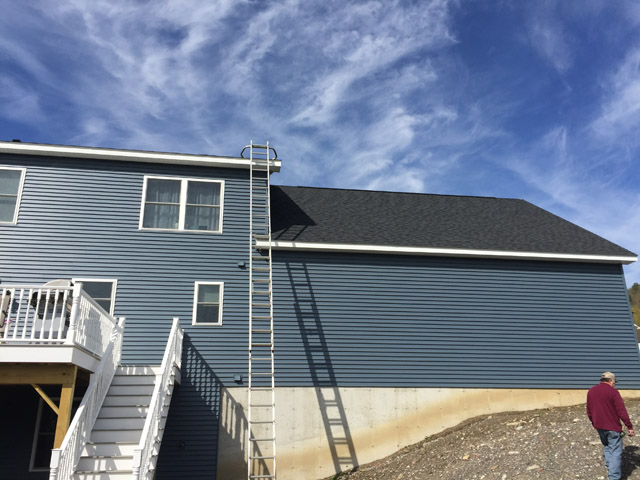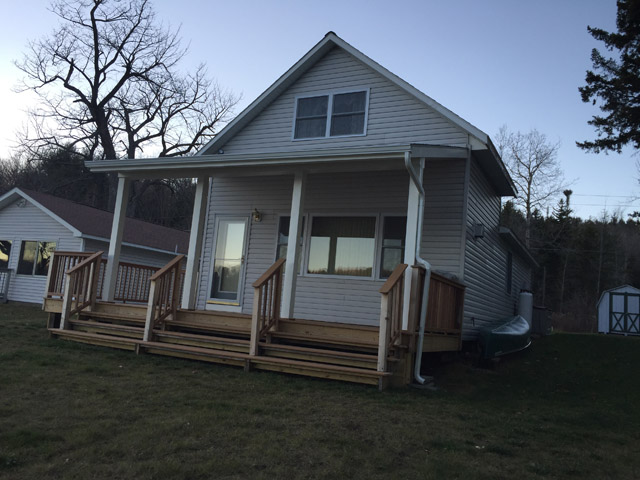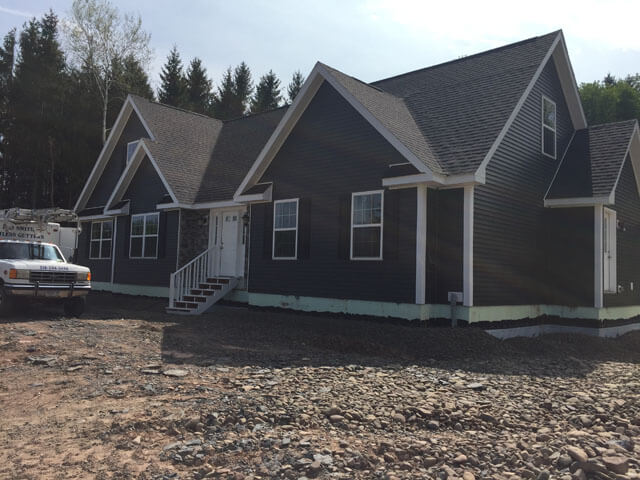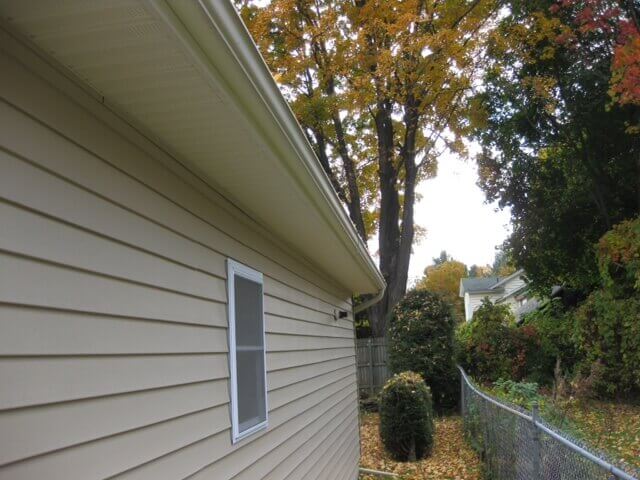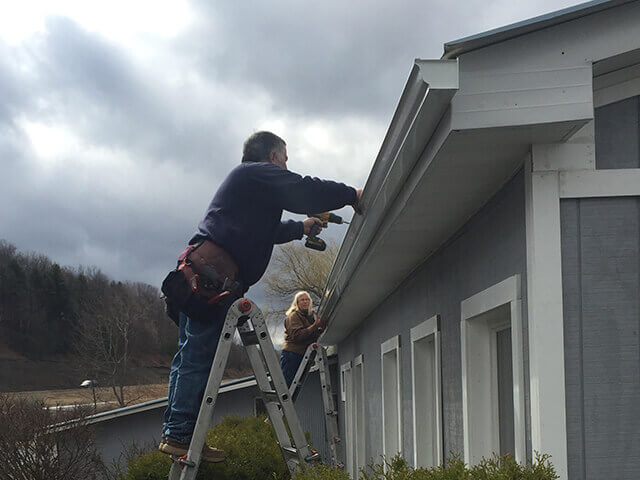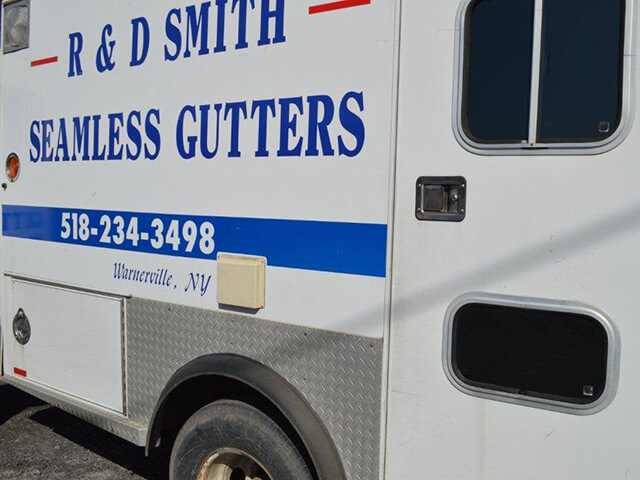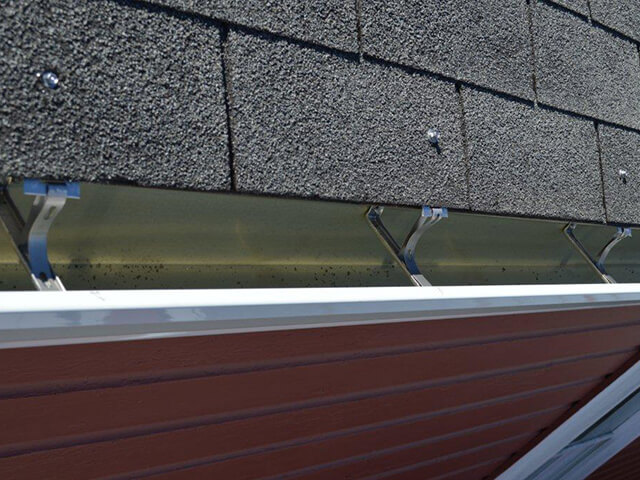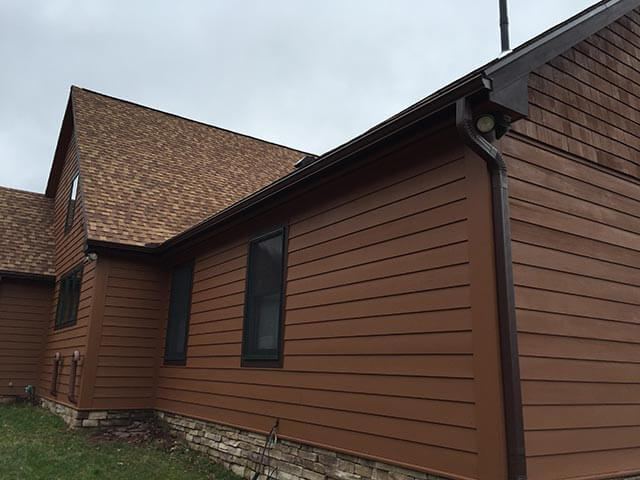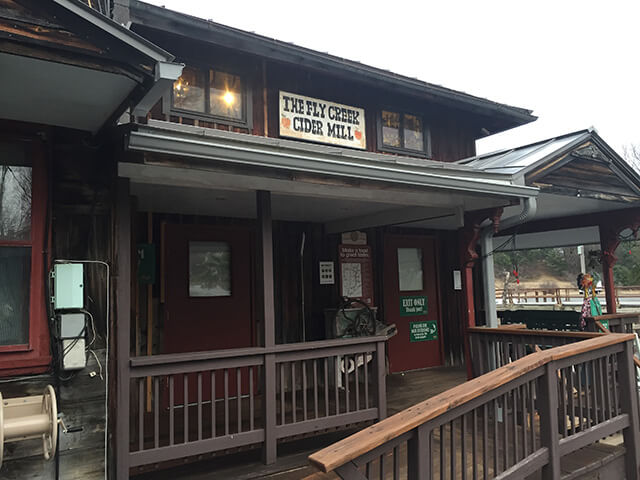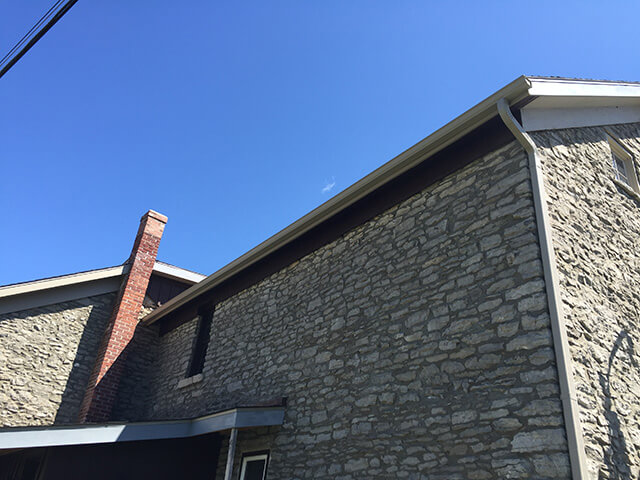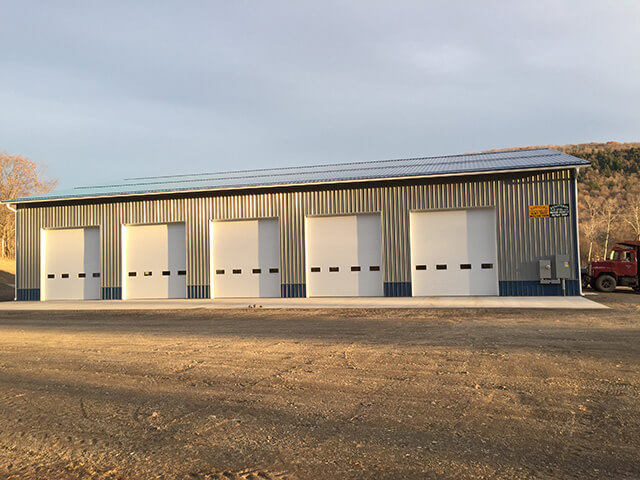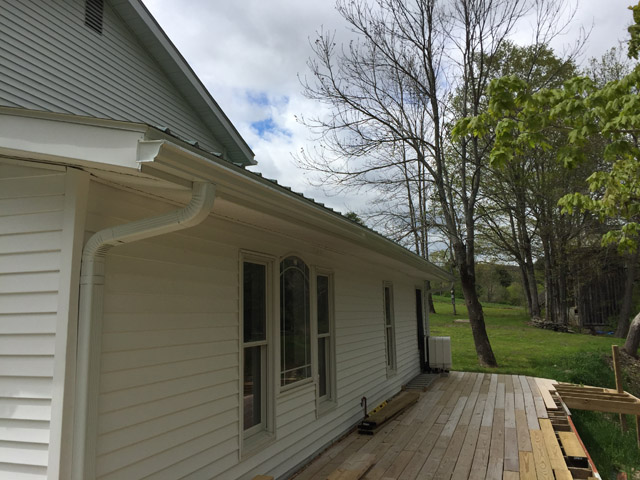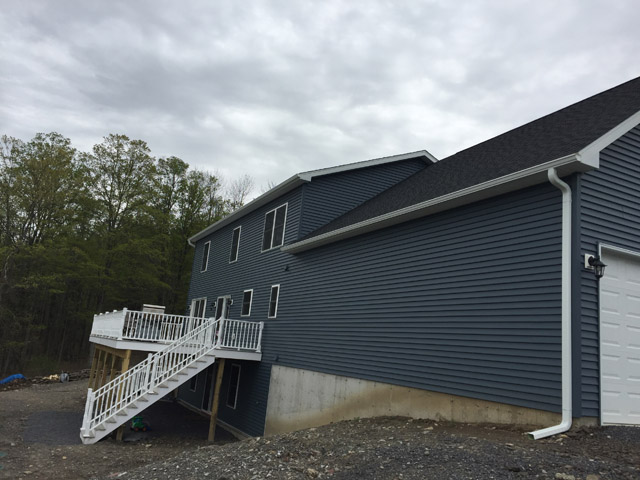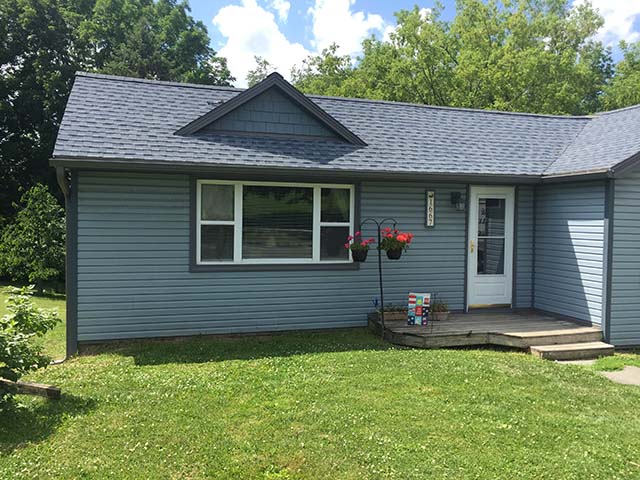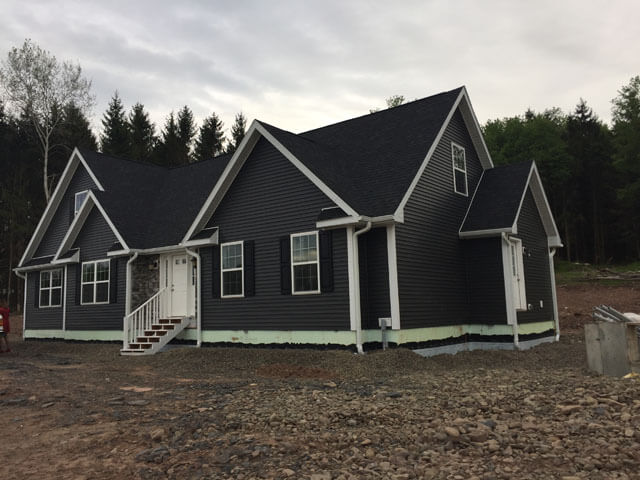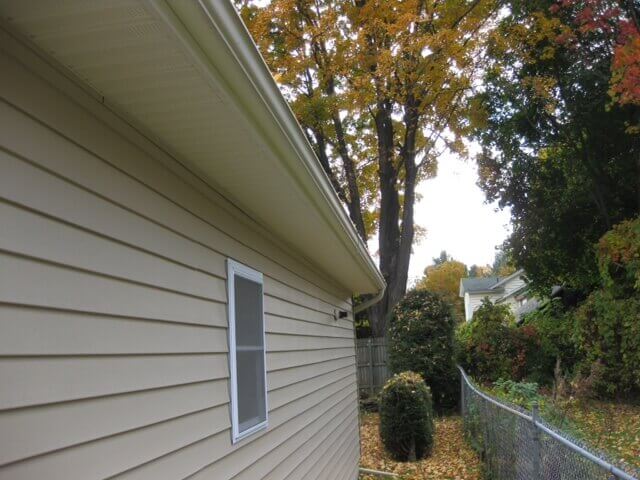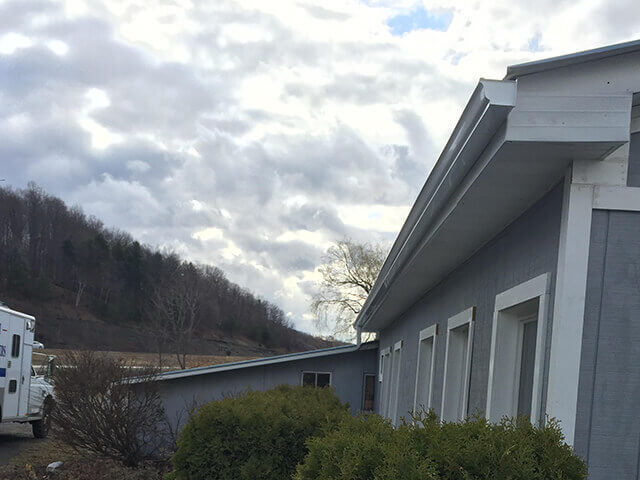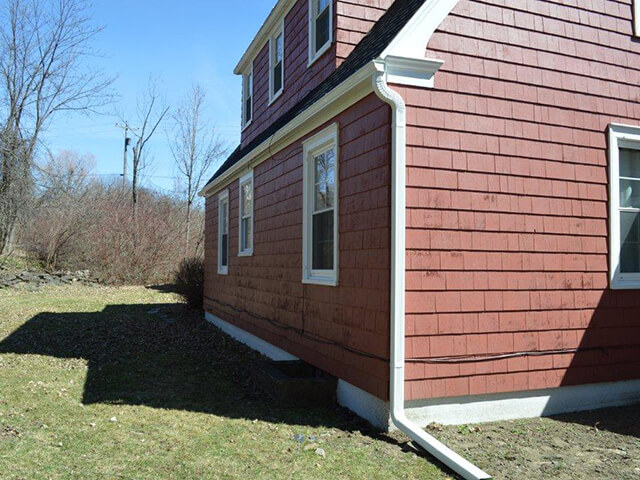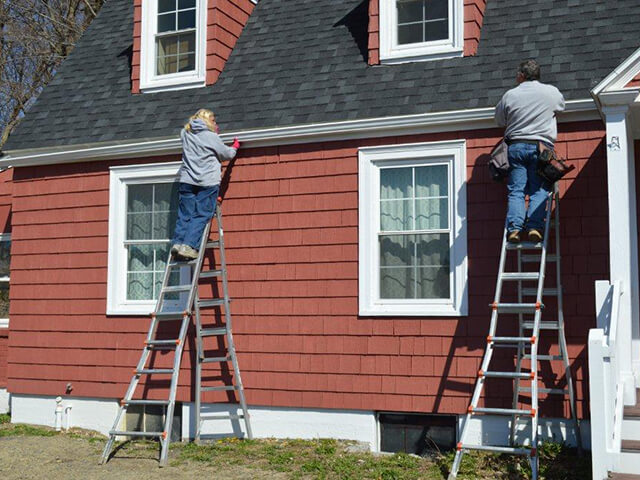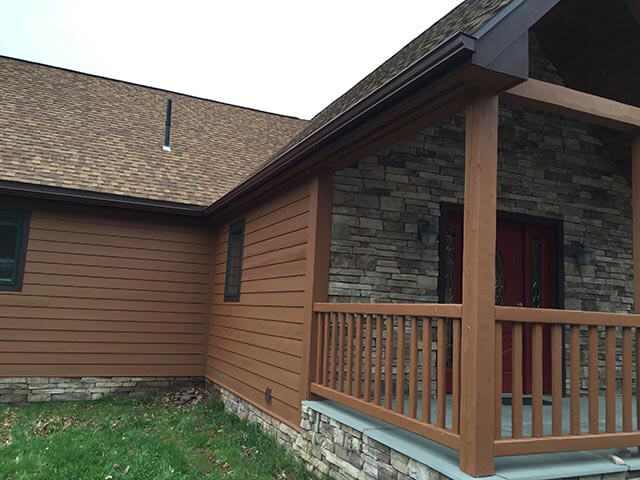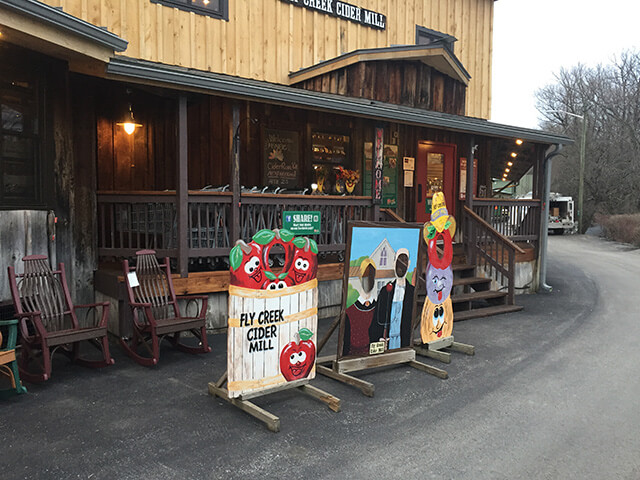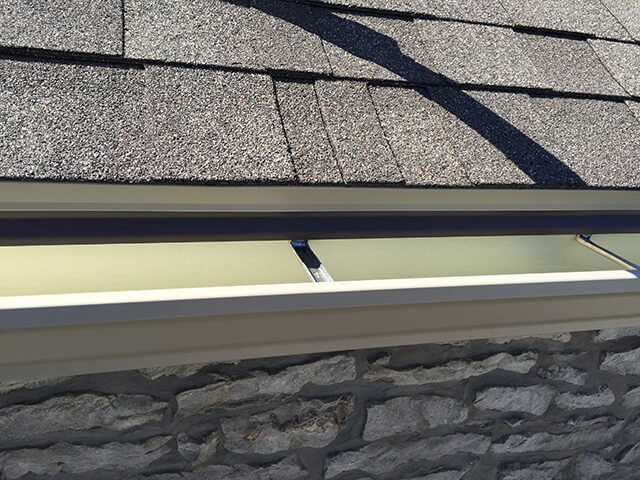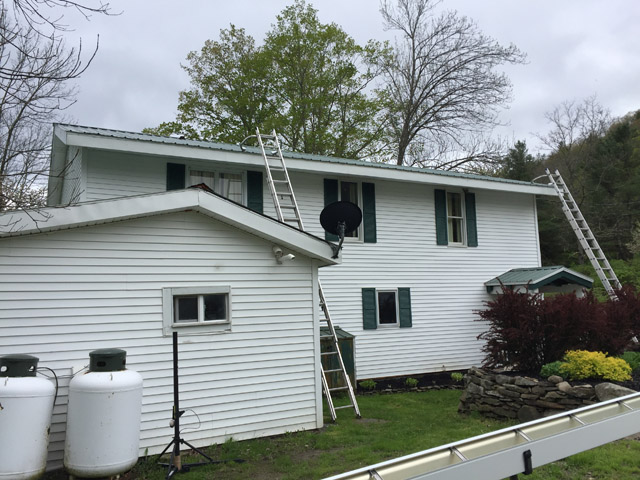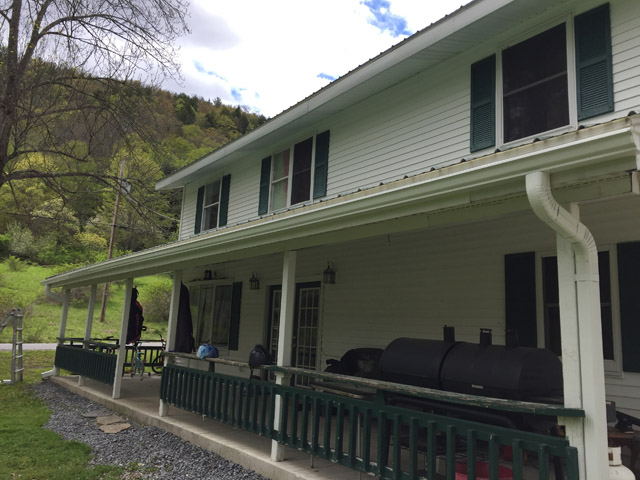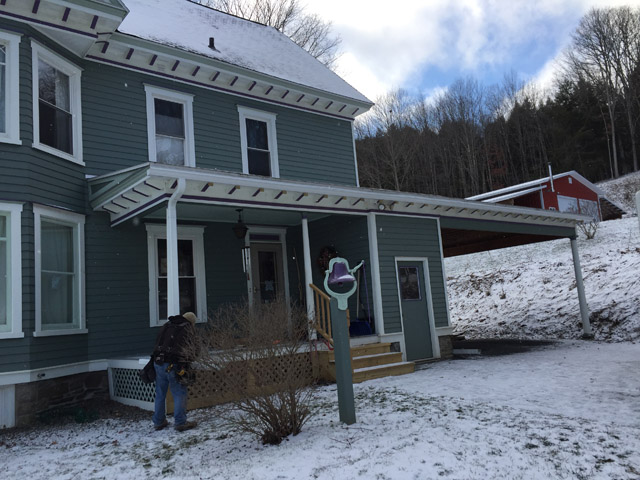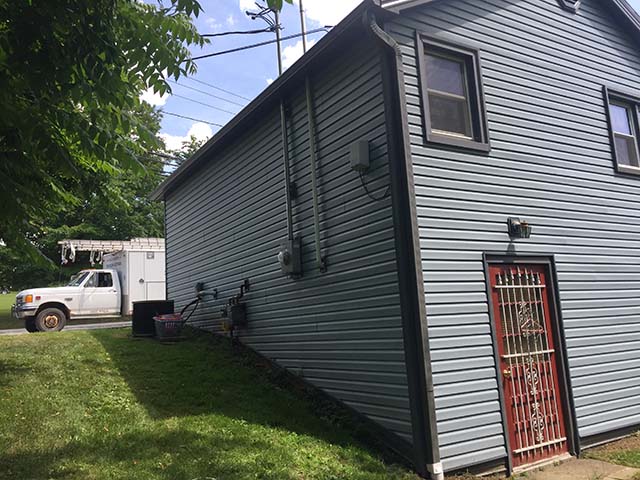 The husband & wife team Roger & Dottie Smith R & D Smith Seamless Gutters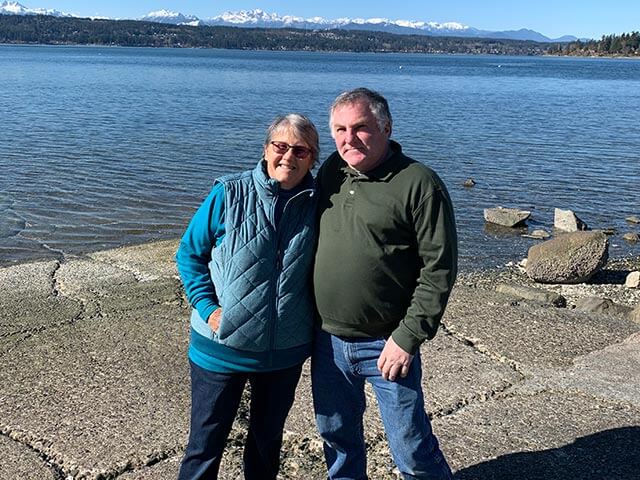 Roger, Dotty, and Megan. Thank you for the best gutter experience.  I know I could not possibly have gotten a better job done by anyone  else. Your friendly , courteous  and attentive  to the customers needs and your workmanship  is unmatched. Thank you again. My neighbors  were impressed! 
Kevin and I want to thank you , your husband and daughter for the beautiful new gutters you installed. From the first call we made to you up until today when you installed the gutters …you were always professional, honest , friendly and kind. You always returned our calls and e-mails. You made it very easy for us as were able to get an estimate via pictures and emails. This world needs more people like you! We would highly recommend your business to anyone looking for a reputable gutter company!
Thanks again
My house looks like it got a make over. I am very happy. By putting gutters on the house I think you just increased my house value, if I wanted to sell it. Well worth it. I will be passing your name around. I'm gonna tell people to drive by my house, and look at the good job R&D Smith did! You guys are professionals.
Just wanted to send a quick note to let you know how pleased we are with our new gutters. The color is a perfect match and it looks just great. Thanks again!
I wanted to let you know how incredibly happy I am with my new gutters.  They are just gorgeous!!  You have surpassed my expectations.  I am so appreciative for the impeccable craftsmanship you put into the installation.
Thank You!
I would like to thank you so much for the new gutters on my house and garage. They look great and have really added to the look of the house. Also, it is so nice to not have water leaking from the gutters anymore!
I am very impressed as to how quickly after you arrived that the job was completed. I highly recommend R & D Smith to anyone looking for a professional, affordable and friendly local business to work with.
We had R&D smith install new rain gutters on our house and found them to be very professional,very polite and very affordable. We give R&D a five star rating and highly recommend.
I chose R&D Smith Seamless Gutters on the recommendation of my neighbor.   They were doing some work on his house and I got an estimate for having gutters installed on my house.   I saw the quality of the installation and the finished job they did and knew they were the right choice.  The price was right and the speed at which they finished the job was outstanding.  The quality and workmanship is second-to-none.   I need some more gutters on the other side of my house and they are the only ones on my list for the job.
Just wanted to tell you how pleased I am with the new gutters. It was a pleasure meeting Roger and your daughter and I am impressed with their meticulous, workman like manner as they installed the gutters and downspouts. Roger was particularly helpful to me as I installed some wood work on the rear of the garage – above and beyond the scope of his work.  Please express my gratitude to him and Megen
I want to say that Roger and Megan did a fabulous job.  We are very pleased and thankful that you were able to work around our schedule.  We will recommend you to our friends.
Be Well, Stay Safe and Stay Healthy
I want to thank you for a beautiful job. Better than I expected. It's nice to do business with someone that does it the way I do it. Do what you say you're going to do, when you say you're going to do it, at the price you quoted. Thanks again.
I just wanted to send you a quick note thank you for the new gutters you installed on our house in Roxbury. So very impressed – from scheduling to communication to the final installation. Workmanship was great and pricing was exactly what you estimated. Well done!
Regards
The gutters look great! Everything came out perfect! Thank you so much. If I need anything else in the future I'll definitely reach out to you.
Thanks again.
Thank you for coming to the house and putting up our new, seamless gutters. You came when you promised, and the work looks terrific. I appreciate your customer service and friendliness on the phone and on the job. I felt the price was very reasonable for the product and work done. I highly recommend your business and will to anyone I meet looking for seamless gutters.
Thanks so very much for your quality workmanship!  Much appreciated!
When considering gutters for our home, we obtained several estimates.  We chose R&D Smith Seamless Gutters based on their estimate and a recommendation from a friend.  What a smart choice we made.  From the moment Roger and Dottie arrived they were professional, courteous and friendly.  This couple really knows what they are doing and they work perfectly as a team.  They took care of everything.  You could definitely tell they have over 30 years of experience.  They did an amazing job.  They appears is just wonderful.  They did such an incredible job from installing them to cleaning up.  Beautiful!!  Their attention to detail was top notch.  Everything from where to install downspouts to touch ups was well though out; obviously from years of experience.  If anyone asks or wants to know where we got our beautiful gutters, we will be proud to say from Roger and Dottie of R&D Smith Seamlesss Gutters.
We are pleased that we chose R&D Smith to install seamless gutters and gutter guards on our garage and house. From their initial estimates through the finished installed gutters, their work is always done professionally and reliably. They maintained a safe and clean workplace and removed all debris when they finished. Over the years, we have worked with other contractors who installed gutters and downspouts for us. Their work falls short of the standards of workmanship done by the Smiths. We are grateful that R&D Smith does excellent work and pleased that they will continue to be our seamless gutter contractor.
We just wanted to thank you for the great job you and your husband did installing our gutters! You were at our home when you said you would be! You guys did a fantastic job removing the old gutters and installing the new ones! Your husband's idea of putting the downspouts on the side of the house instead of on the front, was a great one! It looks so much better than it did!
Just wanted to let you know I'm very happy with the workmanship that you did on my gutters. I'm very impressed with the attention to detail that you folks did. I will highly recommend you to anyone needing gutters. Thanks again for a job well done!!
Our Service Areas
Counties we serve are: Schoharie, Otsego, Delaware, Montgomery, Greene, Fulton, Herkimer, Chenango.>
If you don't see your area on the map, give us a call and we'll discuss
Contact Us
Call or email us today and we'll get back to you within 48-hours.  Email [email protected] or use our contact form below.